The delightful blend of the past and the present and progressive spirit make Quakertown a pleasant place to live, work, and do business. These very same qualities are precisely why Great Valley Propane has a branch located in Quakertown. We live and work here and do whatever we can to help our neighbors thrive by providing our comprehensive propane services.
When it comes to propane delivery, we are the area's leaders. Monitor your propane yourself and call us when it's time for a refill, or sign up for our automatic delivery and never worry about your propane levels again!
If Quakertown, Pennsylvania, is home, Great Valley Propane is the company to count on for reliable residential propane gas services. Whether you need a propane tank installed, removed, replaced, or refilled, you can always rely on us for timely, friendly, and familiar work.
If your business or commercial space relies on propane to function, then you need Great Valley's outstanding commercial propane services. From indoor and outdoor heating to powering appliances, propane offers your business an effective and affordable way to operate. We cater to any business, including but not limited to the following:
Restaurants

Schools

Farms

Hotels

Churches
A harsh winter can quickly lead to delayed project times and lost money. With our temporary heating solutions, you can keep your job site moving and ahead of schedule no matter the time of the year!
Temporary heating solutions are easy to set up and move according to your needs. Whether you are experiencing an emergency or having an outdoor event, our temporary heating is perfect for you.
Tank Installation & Removal
Whether you are getting rid of an old tank for a new one or just making the switch to propane – our professional technicians have the expertise and knowledge necessary for propane tank removal and installation for underground and above ground tanks. 
Our top priority here at Great Valley Propane is to take care of our customers' comfort no matter what life throws their way. As a result, we offer a comprehensive whole-home generator service. Through the sales and installation of whole-home generators, you and your family can always have power even during the worst conditions.
Whether you've lost heat after a severe storm or you smell a potential propane leak, Great Valley Propane will be there for you. Our well-trained technicians are on call to provide emergency service 24 hours a day, 365 days a year. Give us a call any time of day, and we will be there to help you.
Fill Stations & Tank Exchanges
No more running around between convenience stores, just Come by our Quakertown branch to refill your small propane tanks and grill bottles!
Due to the cost-effectiveness and cleanliness, propane is quickly becoming the preferred fuel source for fleet applications. Contact us today to schedule your fill station installation so you can keep your vehicles on the road!
Located a short 50 miles north of Philadelphia in Bucks County, Quakertown has a thriving local community of 9,000 residents and many locally owned businesses. Originally settled by the Religious Society of Friends known as Quakers, Quakertown was always a hub of social activity in the Upper Bucks County area. In 1777, the locals hid the Liberty Bell from the British behind what is now known as Liberty Hall on its way to Allentown.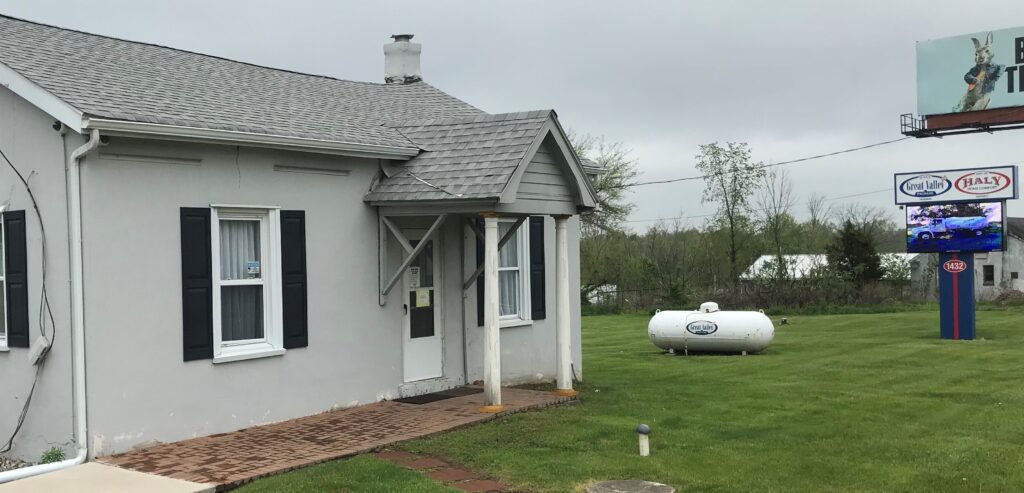 Great Valley Propane Quakertown
It's hard not to love a small American town filled with early US history which is why we take great pride in offering our services to the residents and businesses in Quakertown. Contact Great Valley Propane now for all of your propane service needs. 
At Great Valley Propane, we have been in business for over three decades and have provided Quakertown residents and businesses with propane for nearly two of them. Quakertown is our home, and we deeply care about the residents' and companies' success. Contact us today for fast, friendly, and familiar service.