Get the Right Propane Tank Installed with Great Valley Propane
Whether switching to propane or replacing an existing tank, getting the installation done by qualified, expert technicians is important. But so is choosing the proper tank size and location. Because there is a vast array of choices when it comes to propane tank sizes, the choices can be overwhelming. 
Our certified and highly trained project managers and technicians can walk through your options and the process with you, including reviewing your property and needs to find the right tank for your home or business.
Planning and Preparing for a Propane Tank Installation
At Great Valley Propane, we pride ourselves on our communication and turnaround time. When you want a new propane tank, we understand that you want it as soon as possible. That's why we promise to pair you with a trusted project manager immediately and send a licensed installation crew to your property in a timeframe that fits your needs! 
Here's what a typical tank installation process looks like:
Initial Call
Once you get in contact with us, we'll connect you with an experienced project manager. Our project managers will be able to identify your needs, answer any preliminary questions, and get an idea of what type of tank, tank size, and tank locations makes sense.
Site Visit
When our project manager has an idea of what you're looking for, he or she will schedule a time to come out to your property, survey it, take pictures, and discuss your options. Feel free to ask as many questions as you'd like!
Approval
Following your site visit, our project managers will send you a unique and detailed job description for your approval. Once the proposal is approved, our office can start putting the necessary pieces in place such as permit pulling (if needed) and scheduling.
Scheduling the job
After all the paperwork has been signed, and the necessary moving parts are in place, our team will reach out to you to agree on an installation date. Our turnaround time is the best in the industry. We'll have you up and running in no time!
Installation
On the day of your installation, our expert crew will arrive with all the necessary materials to get the job done as safely and efficiently as possible. Our crew will perform all trenching (if needed), line work set up, concrete slab placement (if above ground), digging (if underground), regulator connections, tank installation, and anything else required! In addition, our team will perform pressure and leak checks after the tank is installed to make sure it is functioning properly!
Lasting Relationship
After your installation is complete and you love the work we've done, we'll set you up with the delivery plan and payment plan that works best for you. At Great Valley Propane, you get a partner you can rely on. We don't just install your propane tank and walk away — we take care of our customers and believe in creating friendships and developing relationships so customers are comfortable using us for as long as they are at the property!
What Can A Propane Tank Be Installed For?
Of course, propane solutions don't begin and end with home heating. There are so many ways that customers can leverage the cost savings and convenience of propane, including:
If you're wondering if propane can solve a problem for you at your home or business, give us a call. We'd be happy to discuss solutions with you and answer any questions you may have.
Common Parts Of A Propane Tank Install
There are many parts to a propane tank that are essential to its proper functioning. In addition, some parts are added for the safety of consumers. On installation day, our team will connect all necessary parts associated with the propane tank. Some of the essential parts of a propane tank installation are: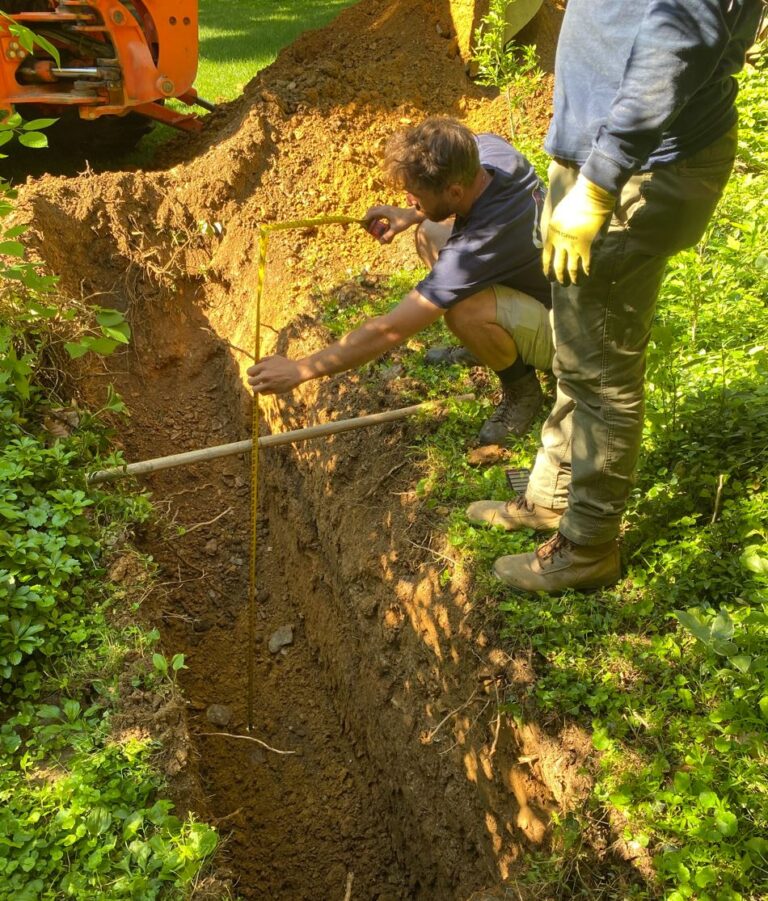 Cinder Blocks, Concrete Slab, or Hole In The Ground
Whether you are receiving an above ground or underground tank will indicate what type of setting you need. If you are having an above ground tank installed, our team will put cinder blocks or a concrete pad in place for the tank to sit level on. If you are having an underground tank installed, our team will dig a hole that meets requirements, place the tank in the hole, and backfill it with the appropriate amount of fill. If you are placing the tank underground, we will fill the hole with rock-free dirt, and place a "dome" or collar" around the valve and fittings to protect it.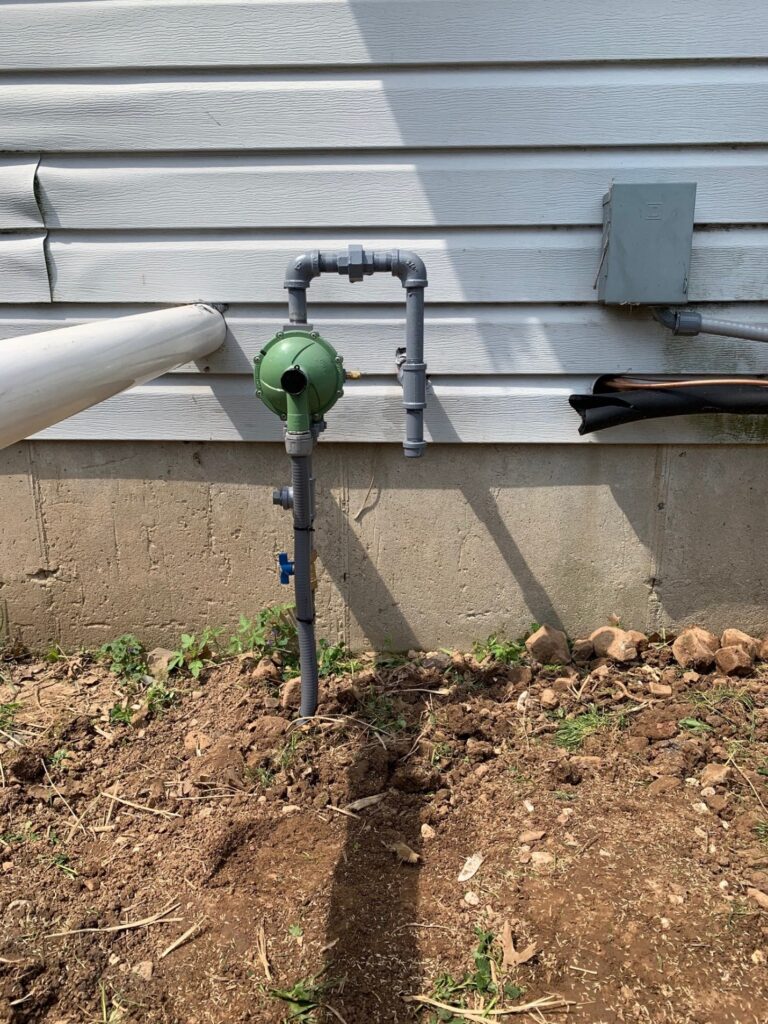 Propane regulators help control the flow and pressure of propane from your tank to what appliance you're trying to operate. They are designed to regulate the psi level of the propane. All propane tanks have a regulator attached to them known as the high pressure regulator. In addition, there will be a 2nd stage regulator, known as the low pressure regulator, placed outside the building, dwelling, or outdoor appliance to reduce the pressure feeding into it. Sometimes, a twin-stage regulator or two-psi system is used instead of two separate regulators.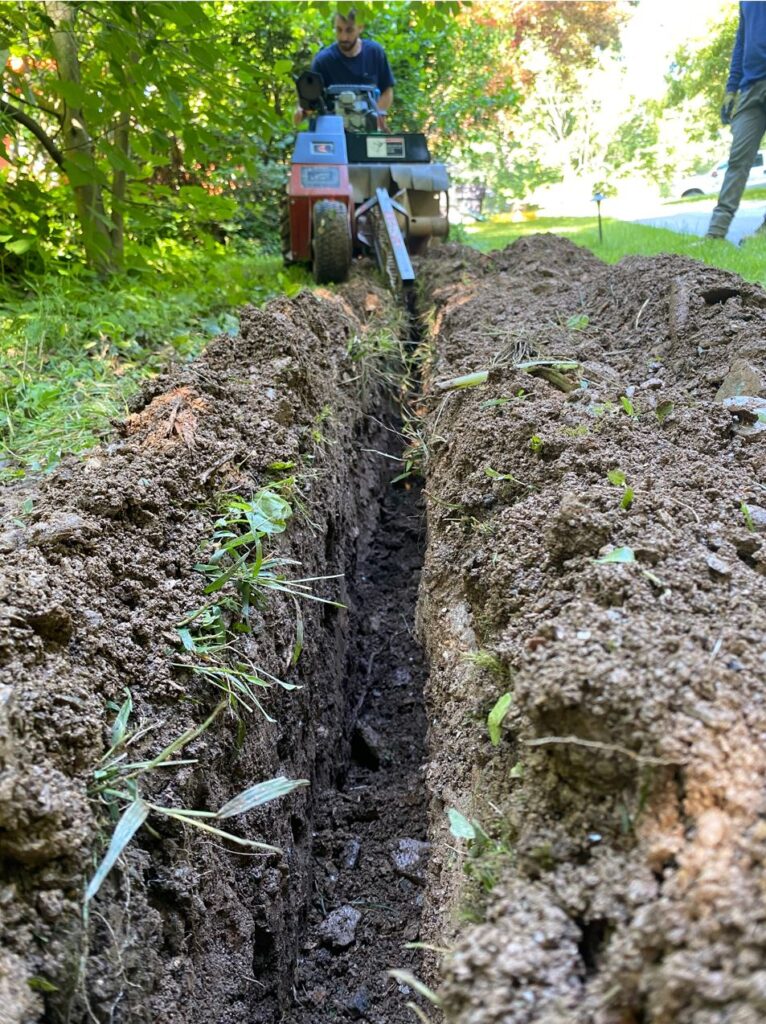 Propane lines are commonly buried underground to protect them from the sun and from being damaged by lawn equipment or other events. The trench is usually 18 inches deep and is either hand dug, if the distance is short, or done with a special trenching machine, if the distance is greater.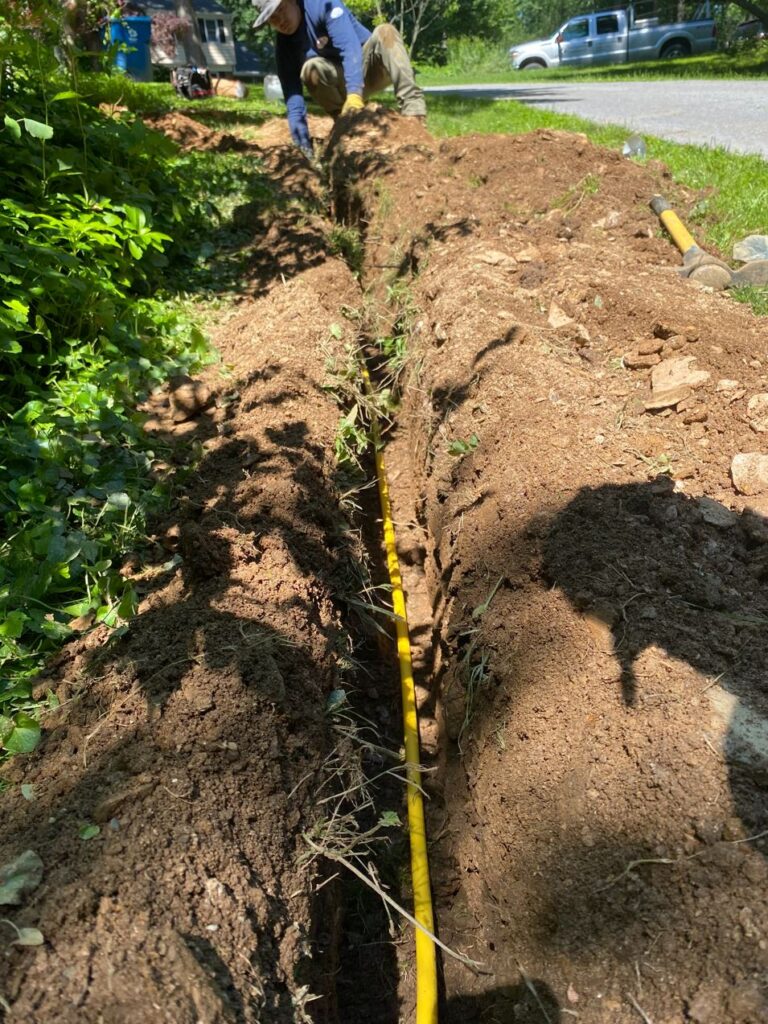 Propane lines run from the propane tank's regulator and connect directly to the appliance or the second stage regulator that connects to the house/appliance. Propane lines are either copper tubing or flex tubing. GVP will determine what type of piping is necessary for your situation, the right size of piping, and makes sure to use proper fittings!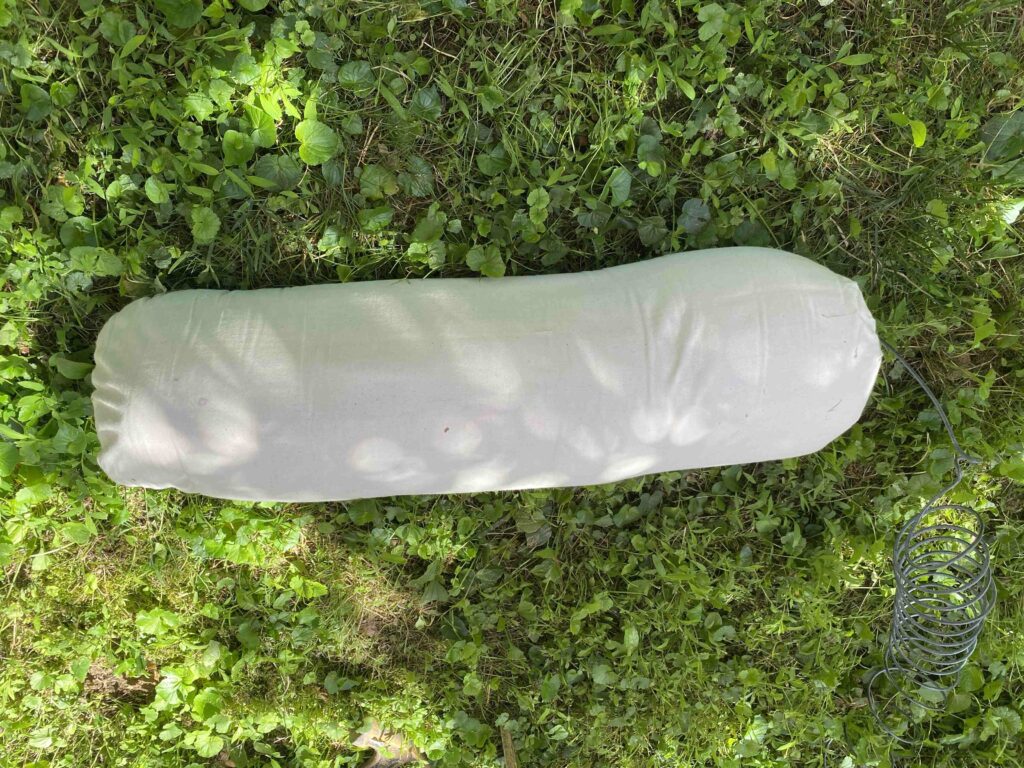 Connected by a wire, anode bags are buried with the tank to help absorb the natural electric currents that flow through the ground. Electrolysis is an event that can occur when metal is surrounded by earth. If anode bags are not properly installed, electrolysis can start to create small holes in the tank. In addition, these anode bags help to prevent deterioration. 
Where Can I Place A Propane Tank?
120 Gallon Tanks and Under
These tanks have different regulations based on the manufacturer. If it's a ASME tank, it must be placed a minimum of 5 feet from a door or window. If it's a DOT tank, it must be placed a minimum of 3 feet from a door or window. Also, it must be placed at least 10 feet from a source of ignition.
Must be placed a minimum of 10 feet from a building. It must be placed at least 10 feet from a source of ignition. Also, it must be placed a minimum of 10 feet from a property line.
Must be placed a minimum of 10 feet from a building. Additionally, it must be placed at least 10 feet from a source of ignition and a minimum of 10 feet from a property line. If two or more tanks are placed on-site, they must be at least 3 feet apart, and the distance clearances increase to 25 feet.
Leasing Vs. Purchasing A Propane Tank
Upon making the decision to have a propane tank installed, one of the major choices a homeowner or business needs to make is whether they purchase or lease the propane tank. Some prefer the added responsibility owning a propane tank brings, while others prefer leasing a tank for the assurance Great Valley Propane's service department offers. If you choose to lease a propane tank from GVP, we take full responsibility for any service work.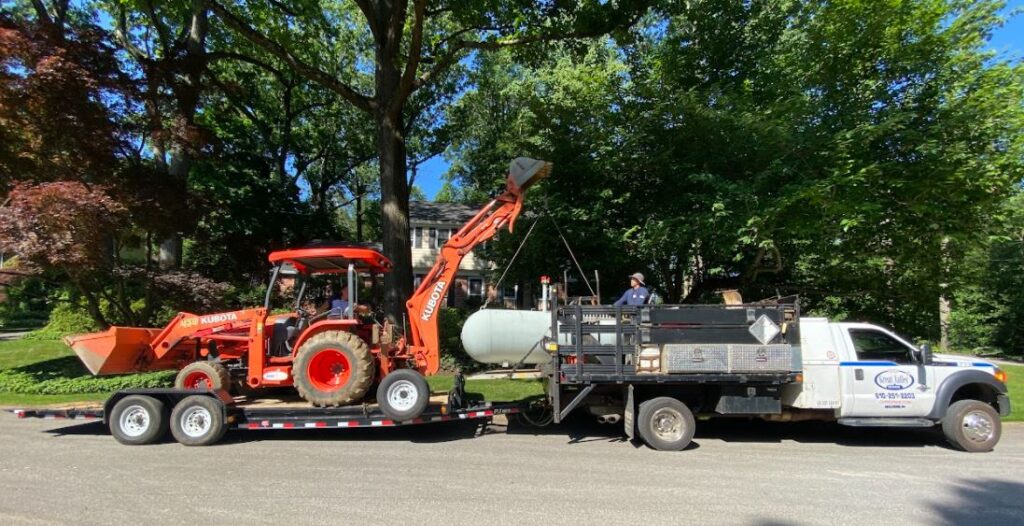 Get the Best Propane Tank Consulting and Installation In The Area!
Great Valley Propane is committed to your comfort, safety, and happiness. That's why we take the time to learn about your propane needs and explain all of your options. We are dedicated to ensuring you are satisfied with every element of your propane services and with our team.
Our team's capabilities, responsiveness, and customer service is second to none! Get started with your residential or commercial propane tank installation today!