Pennsylvania Propane Delivery
Since our 2006 inception in Malvern, Pennsylvania, Great Valley Propane has continued to grow, providing propane services throughout the state. Our dedicated team of propane experts has helped us become the most trustworthy and reputable propane supplier in Pennsylvania! Our office locations in Malvern and Quakertown help us service thousands of residents and businesses.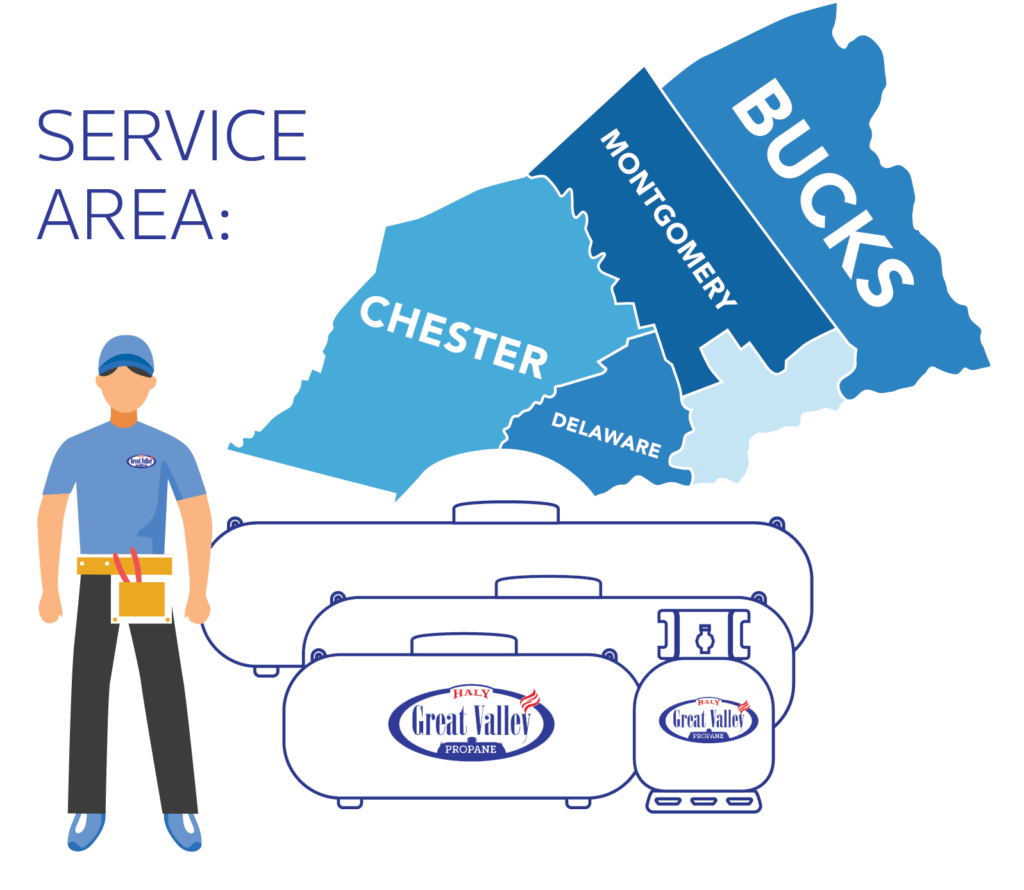 Pennsylvania's Propane Demand
In Pennsylvania, the average temperature is 51.2°F and typically varies from 26°F to 87°F over the year. The winters are very cold. From 2015 – 2019, the annual heating degree-days average was 5,516, compared to the U.S. average of 4,090, which increases the need for fuel to heat homes, hot water, and garages. Pennsylvania summers are warm and humid. Propane is a great way to fuel summertime festivities such as grilling, pool heating, fire pits, and outdoor patio lighting. 
Whether you or your business are just exploring propane as an option or have an immediate need, our propane professionals look forward to assisting you. We want you to be part of our Great Valley Propane family!
Our Channel Partner Program
Great Valley Propane offers a comprehensive Channel Partner Program that enables other companies to refer their customers to Great Valley Propane for propane-related products and services. The program provides several benefits to partner companies, including a competitive commission structure, dedicated sales and support teams, and a range of marketing materials and resources to help promote Great Valley Propane's offerings. Partner companies can refer their customers to Great Valley Propane with confidence, knowing that they will receive high-quality propane products and services at competitive prices, and that Great Valley Propane's experienced team will provide excellent customer service and support. Additionally, partner companies can leverage the program to expand their product and service offerings, increase customer loyalty, and generate additional revenue streams. Overall, Great Valley Propane's Channel Partner Program is a valuable opportunity for companies looking to provide their customers with reliable and cost-effective propane solutions.