Proudly Serving Pennsylvania
Since our 2006 inception in Malvern, Pennsylvania, Great Valley Propane has continued to grow, providing propane services throughout the state. Our dedicated team of propane experts has helped us become the most trustworthy and reputable propane supplier in Pennsylvania! Our office locations in Malvern and Quakertown help us service thousands of residents and businesses.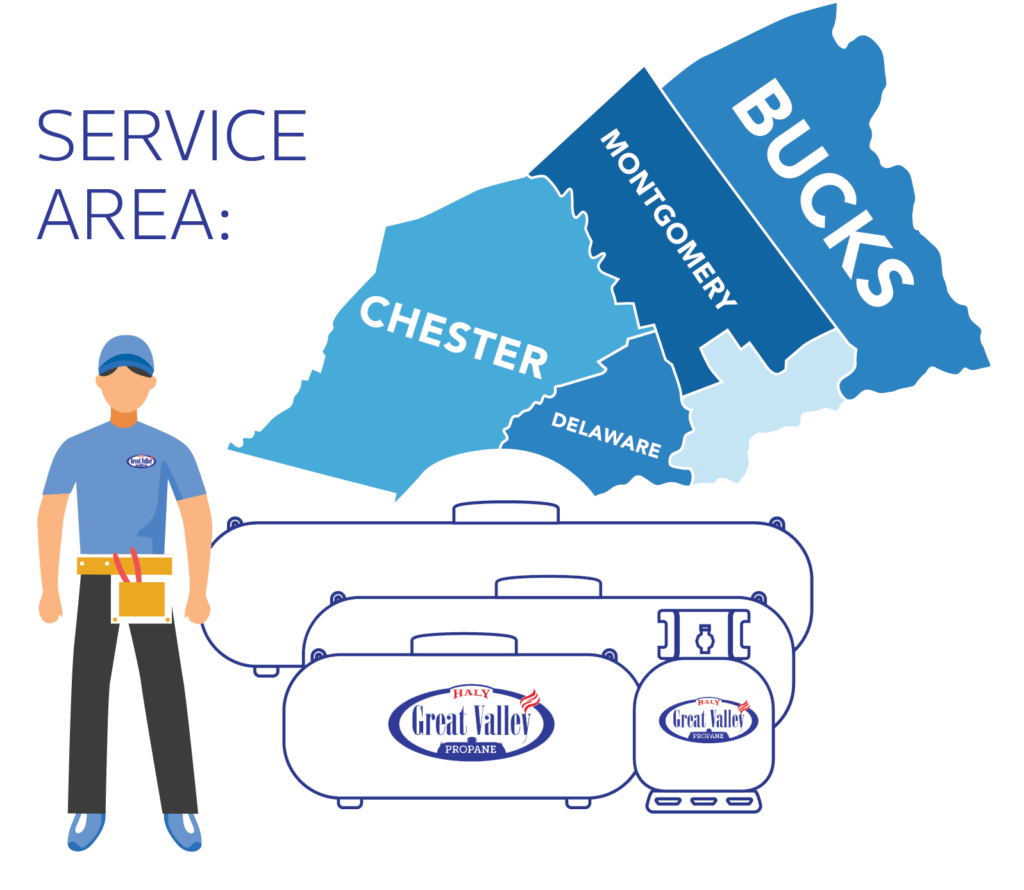 Pennsylvania's Propane Demand
In Pennsylvania, the average temperature is 51.2°F and typically varies from 26°F to 87°F over the year. The winters are very cold. From 2015 – 2019, the annual heating degree-days average was 5,516, compared to the U.S. average of 4,090, which increases the need for fuel to heat homes, hot water, and garages. Pennsylvania summers are warm and humid. Propane is a great way to fuel summertime festivities such as grilling, pool heating, fire pits, and outdoor patio lighting. 
Whether you or your business are just exploring propane as an option or have an immediate need, our propane professionals look forward to assisting you. We want you to be part of our Great Valley Propane family!