Why is Propane a Safe Gas?
Propane is a non-toxic gas that won't cause health issues for consumers. In addition, propane tanks include many features, such as carbon steel construction, puncture resistance, and built-in pressure maintenance devices. These safety features, combined with the following important propane facts, will help keep your residence safe.
Propane Has A Distinct Smell
Propane gas is colorless and odorless. Propane companies add a harmless chemical called mercaptan to give it its distinctive "rotten egg" smell to help warn customers about propane leaks, which can create a safety hazard. The smell also is noticeable when propane tanks are running low to help users become aware of their low fuel level.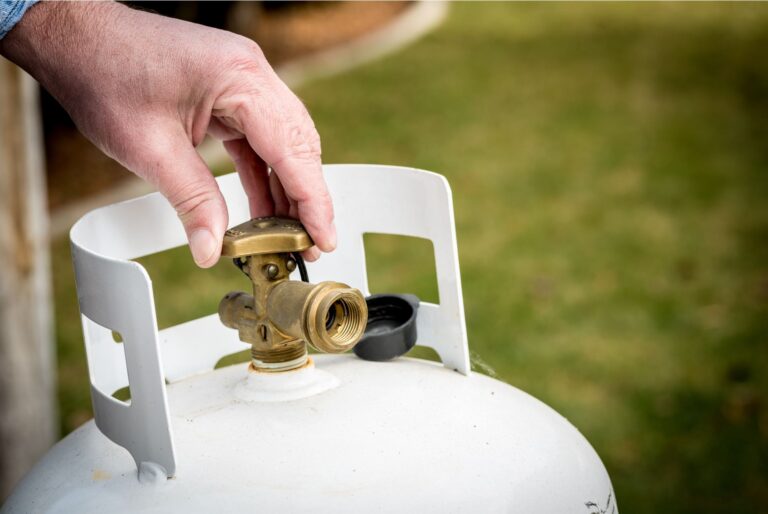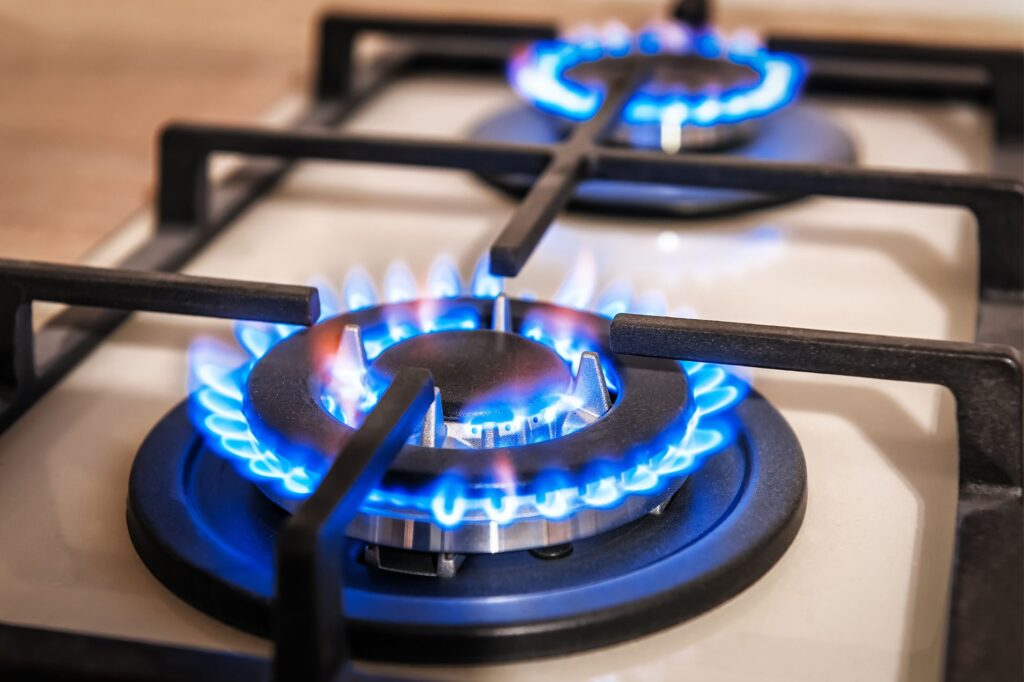 Propane is less Flammable than other fuels
Like gasoline, propane is flammable but has a much narrower range of flammability than gasoline and a much higher ignition temperature, 920 -1020 degrees vs. 80 – 300 degrees for gasoline. 
Propane will only burn with a fuel-to-air ratio of between 2.2% and 9.6% and will rapidly dissipate beyond its flammability range in the open atmosphere-making ignition unlikely.
Unlike gasoline, diesel, methanol, and ethanol, propane is non-toxic. Therefore, if a propane storage tank should ever leak, there would be no danger of contamination to the surrounding soil or water.
Propane Tanks & Cylinders Have Built-In Safety Features
It is essential to understand the components of your propane system so that you can react quickly and appropriately in the event of an emergency.
If your tank is underground, only the cover will be visible above ground. The cap that sits on top of the tank protects several important parts from weather and physical damage. These include:
All propane tanks, including the cylinders you use for your barbecue grill, are required by law to have pressure relief devices. The

regulator

controls the pressure of the propane gas coming out of the tank.

The

safety relief valve

opens automatically if the pressure inside the tank gets too high. The valve will close again when the pressure returns to normal. 

The

tank has a shut-off valve

, which you can close to stop propane flowing to your home in case of an emergency.

The

tank gauge displays the percentage of propane in the tank.
Propane flows from your tank to your home through pipes, most of which are underground. There may also be a secondary pressure regulator located on your home's outside wall to adjust gas pressure further. A shut-off valve in each pipe can be closed to stop gas flow to an individual appliance.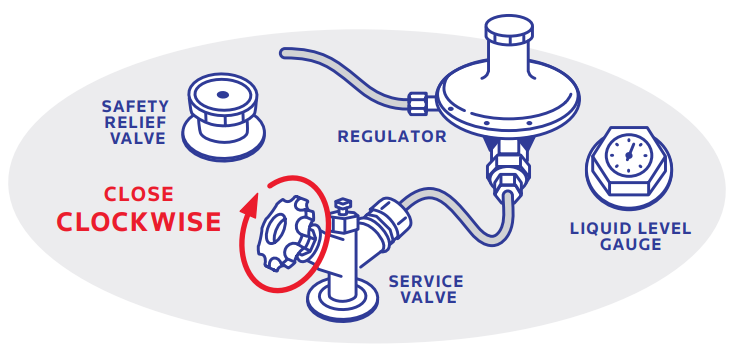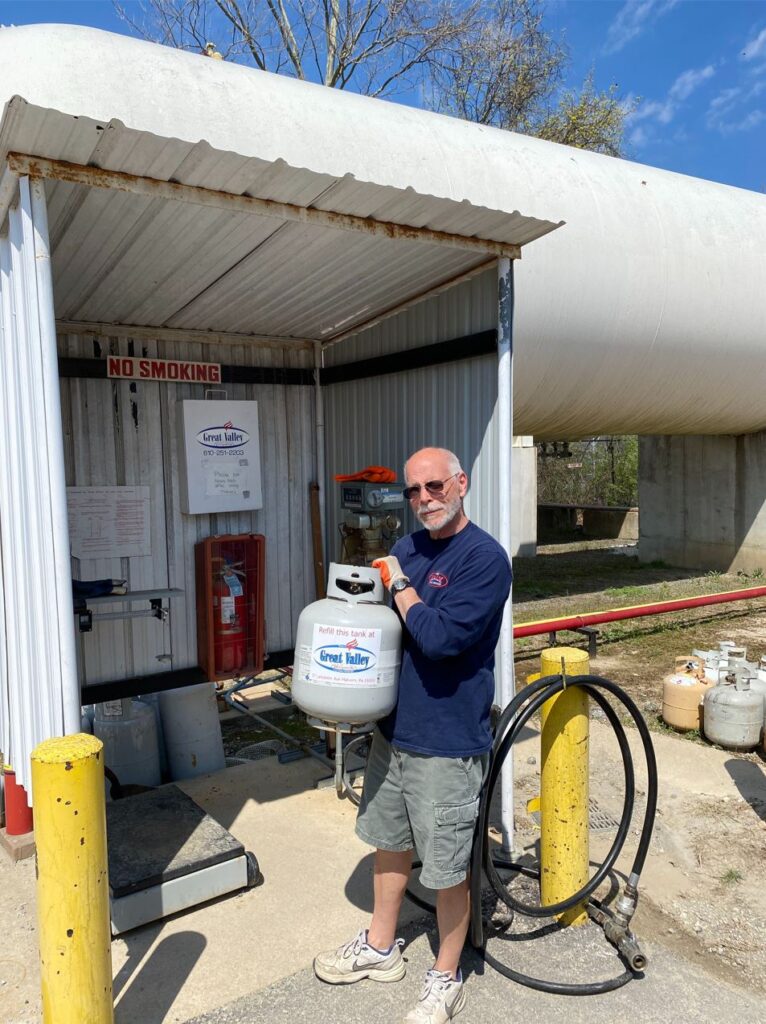 General Safety Precautions
When used correctly, propane is one of the safest fuels available. These safety tips will help you to avoid risk and ensure that your home and family stay safe.
Never use outdoor appliances in enclosed areas to avoid carbon monoxide poisoning.

Don't store propane cylinders or containers inside an enclosed building or vehicle.

Don't try to modify propane equipment without an expert.

Distance flammable and combustible materials such as paper, clothing, wood, gasoline, and solvents from your tank.
Additional Safety Resources
The Great Valley Propane Difference
At Great Valley Propane, we have been in business for over 15 years, keeping our customers comfortable and providing excellent customer service. We have a 5-star rated service that's available whenever you need us, 24/7/365. Service and support are always just a phone call away.
Whether you're heating a grill, fireplace, or pool; drying clothes or crops; or powering a forklift or a lawnmower, clean, efficient propane from Great Valley Propane is the fuel of choice for many homes and businesses.
When you do business with Great Valley Propane, you don't just become a customer — you become a friend. So, contact us today for quotes, questions, or any assistance you might need.