Great Valley Propane has been in business since 2006, and our staff has the necessary tools and skill sets to get any job done correctly and efficiently! We are committed to providing moments full of warmth and quality you can trust and depend on. In addition to propane delivery, we offer a comprehensive list of services that can help any residence or business with all its propane needs. Contact us today and join the millions of others benefitting from all of the benefits propane has to offer.
Do you own a home or live in a residence that is fueled by propane? Great Valley Propane is the company to call for reliable residential propane services. Whether you need a propane tank installed, removed, replaced, or refilled, you can always count on us for a quick turnaround. Also, you can feel safe that we will take care of your home in any situation or emergency. The uses for propane in a home are endless and if you're not taking advantage of them, you're losing out!
Great Valley Propane also offers a variety of delivery and pricing options to meet every customer's needs.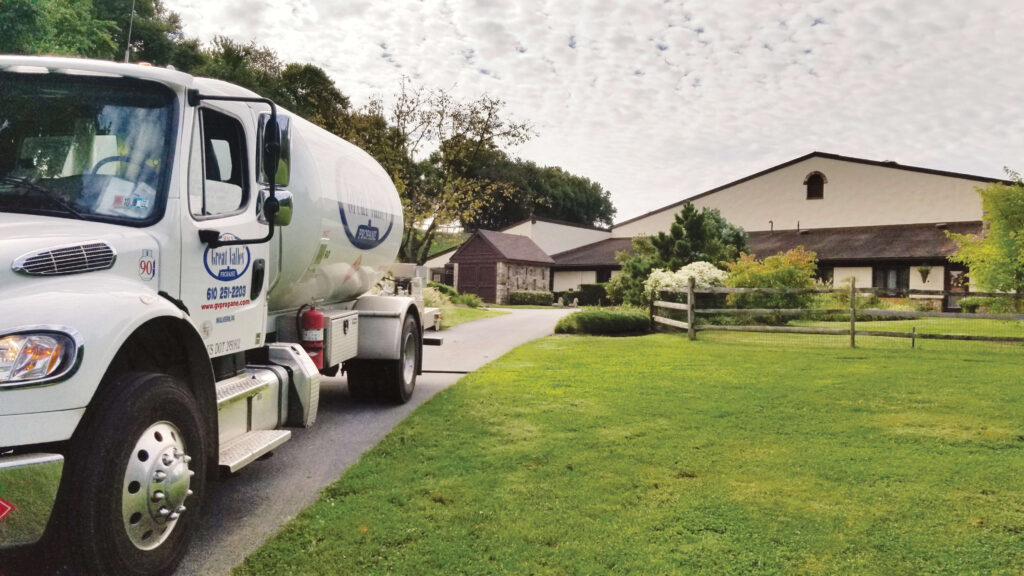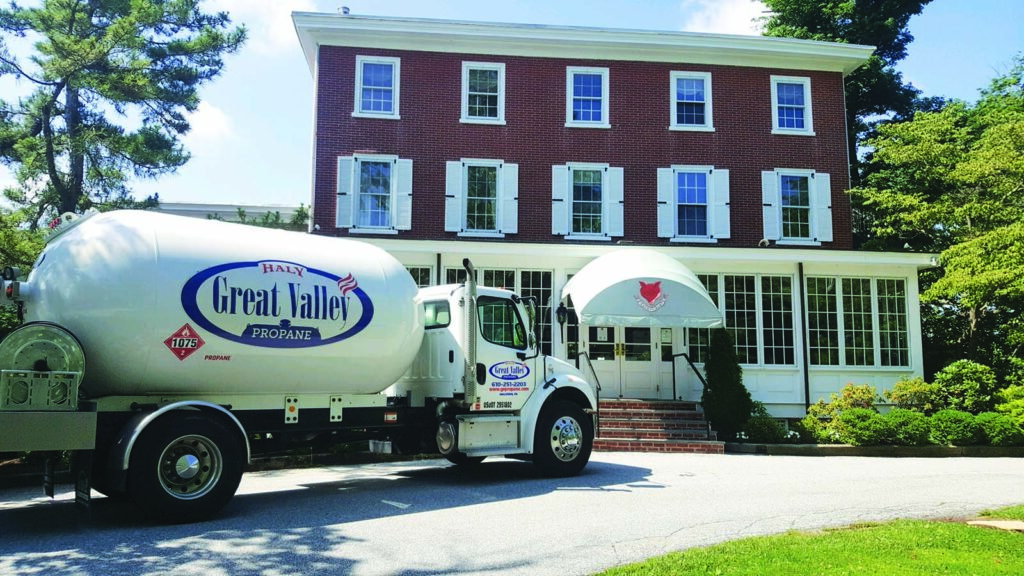 If you're looking to save money and get the best commercial propane service around, GVP is the company to call. We serve a broad range of commercial businesses and would love to add yours to our growing list. The types of businesses we currently work with include:
Animal centers

Breweries

Churches
City transit fleets
Construction
Farms
Golf clubs

Gyms

Hotels

Laboratories
Realty companies

Restaurants

Schools

And more!
Builders welcome! We have great relationships with hundreds of builders to assist in new construction residences and remodels. Not only do we help builders and construction companies by delivering propane to their newly constructed homes, we also help guide them through the whole home building process. We are there from the time there's a hole in the ground until the structure is fully built to aid in proper propane tank placement and installation! 
In addition, we also help builders heat their job sites with temporary heating solutions!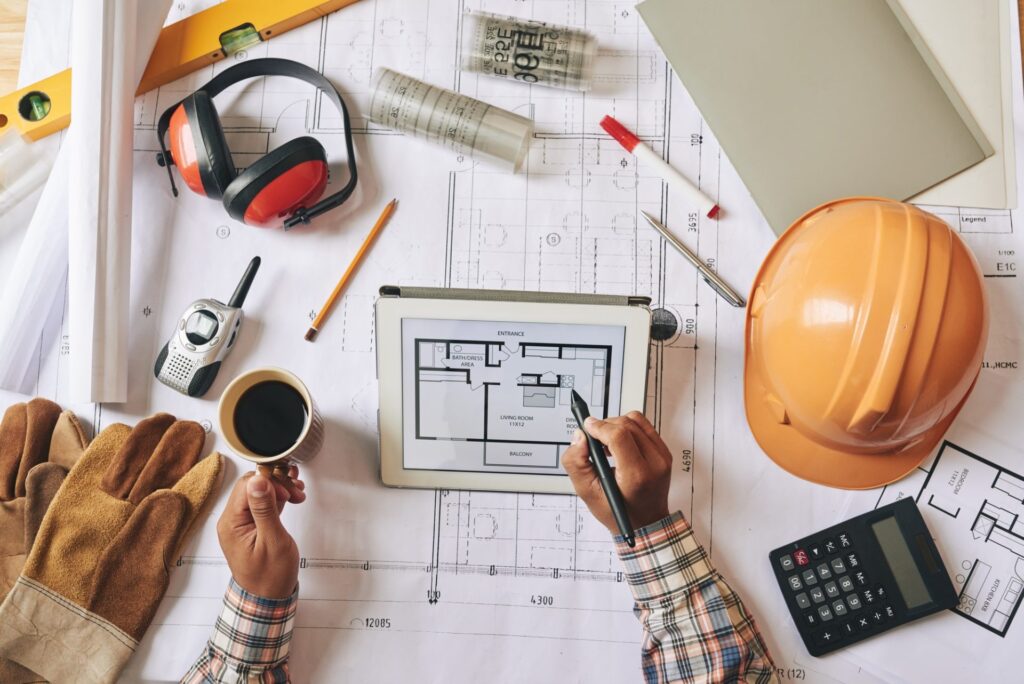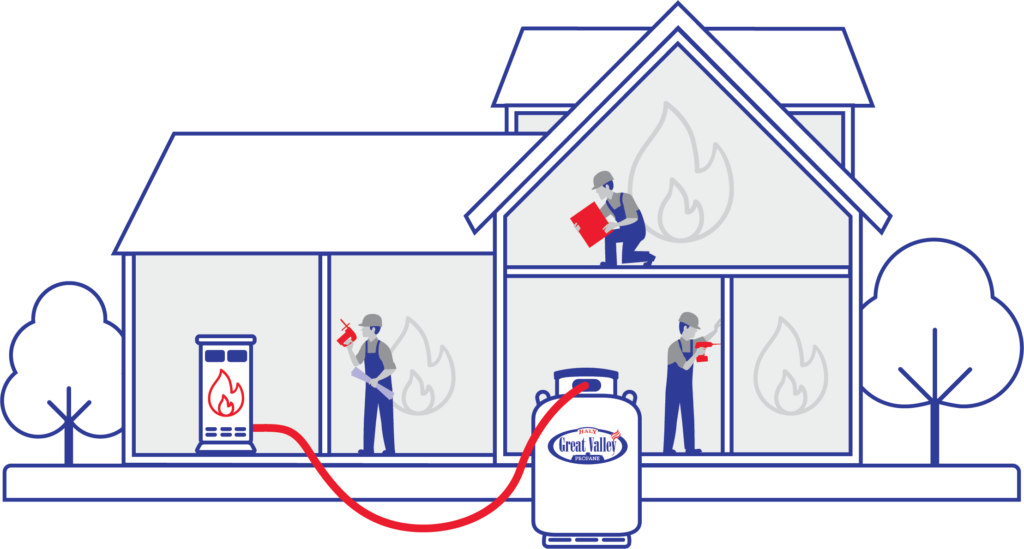 In some industries and work environments, temporary heat sources are needed on locations for outdoor labor projects. Propane-fueled heaters are essential to many construction companies in the area operating during cold seasons since they offer an economical and warm break area for their workers. Temporary heating solutions are also appropriate during emergencies or while waiting for a permanent propane conversion.
Great Valley Propane is quick to respond to temporary heating needs as we realize that your business or home depends on it!
Tank Installation & Removal
When you need a propane tank installed or removed, you must hire skilled and experienced professionals. That's what you can expect when you choose Great Valley Propane for your residential and commercial tank installation and removal services. Whether you want an above ground or underground propane tank, our technicians will provide high-quality service while respecting your property's appearance. Keep in mind that we can install tanks for any situation – from whole house heating to pools, fireplaces, generators, cooking appliances, and more.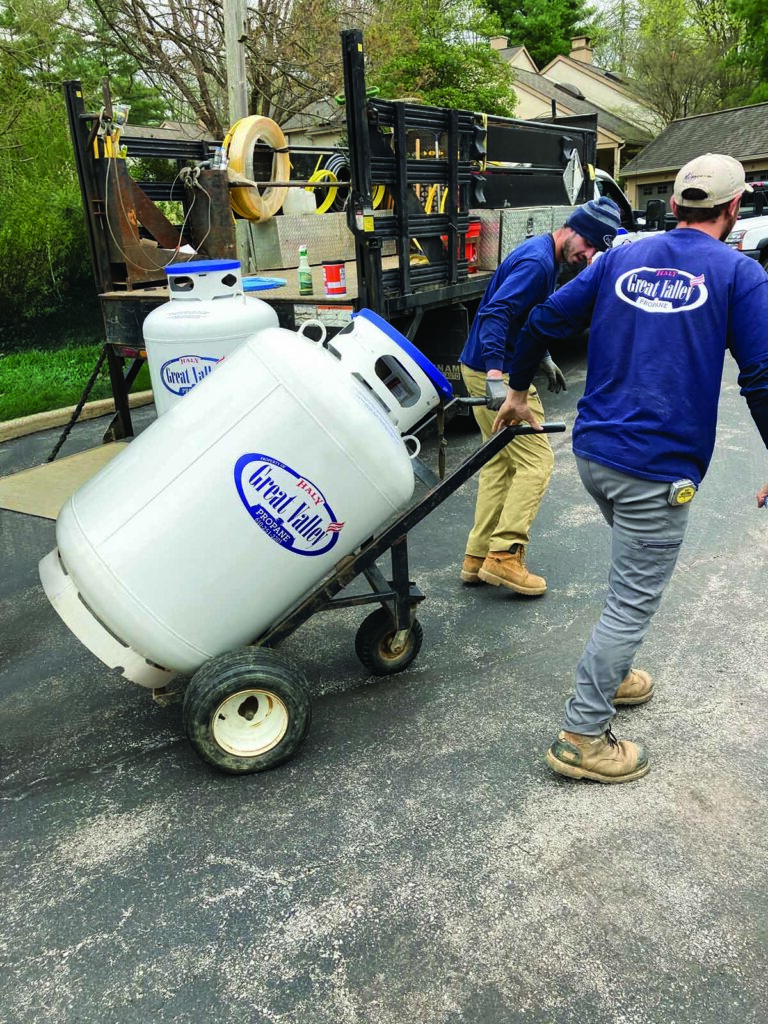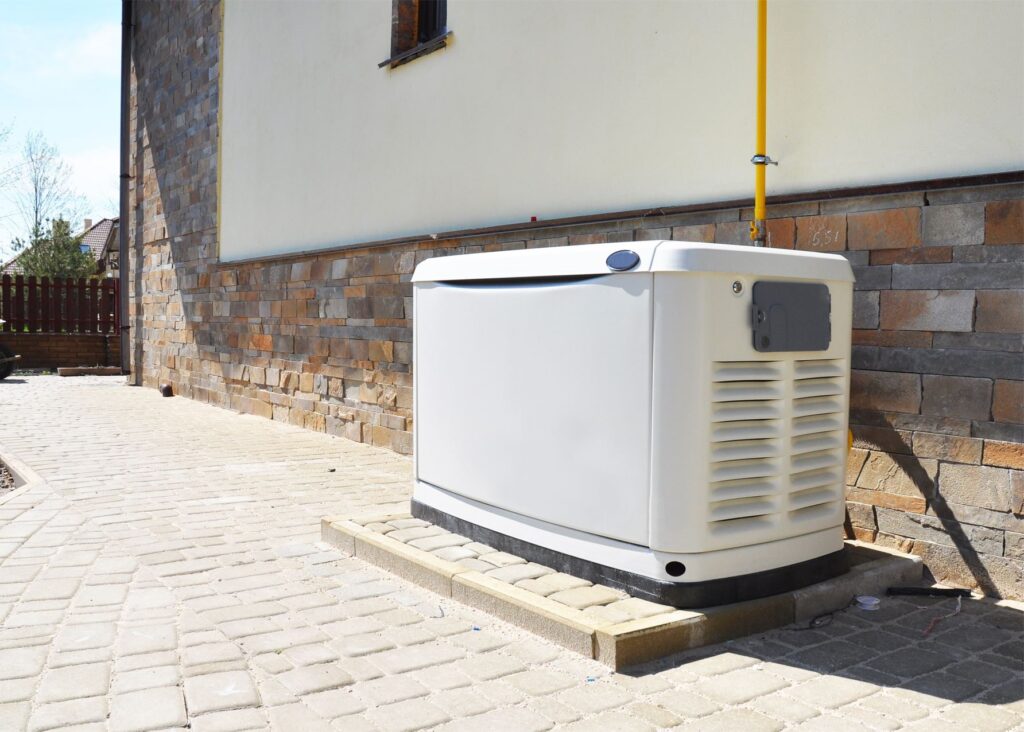 Tired of being caught without power during a bad storm? Contact Great Valley Propane to have a whole-house generator installed for your home or business today! We can install generators of all sizes to fit your needs and keep you warm even when the weather isn't cooperating. Best of all, we can install propane tanks to fuel the generator! No more worrying about being without heat during the next snow storm or thunderstorm. Choose GVP to install your next whole-house generator and take advantage of the clean burning fuel that most Americans are choosing!
Whether you're having a problem with your propane equipment or you smell a potential propane leak, Great Valley Propane will be there for you. Our well-trained technicians will provide emergency service to homeowners and businesses at a moment's notice.
If you DO smell propane and are worried about a potential leak:
Extinguish any open flames immediately and leave the premises as quickly as possible

If you can safely access your propane tank's gas supply valve and understand how it works, turn it off.

Give us a call any time of day, and we will be there to help you out.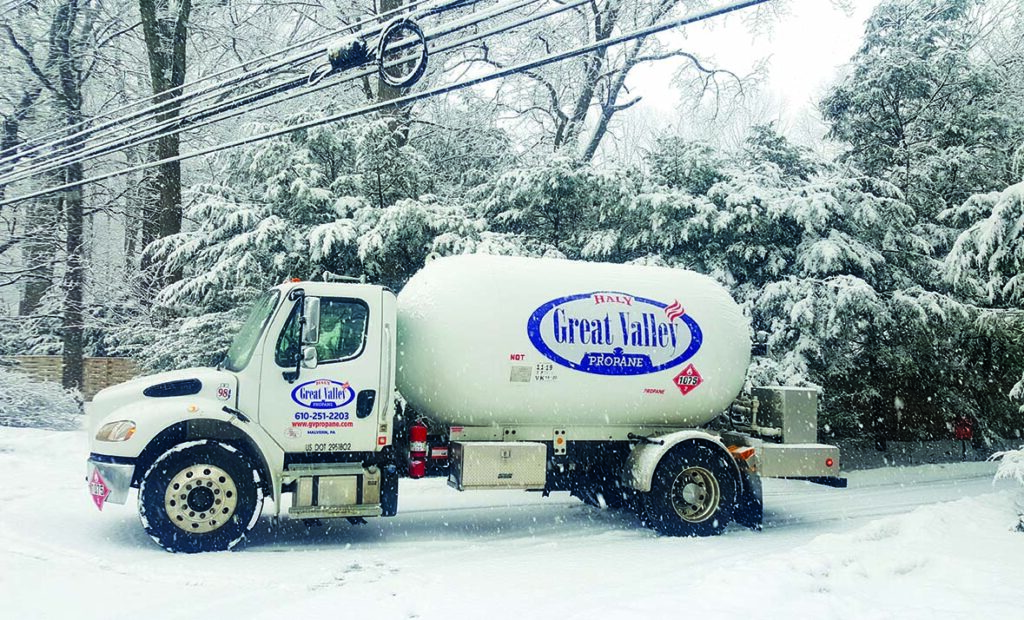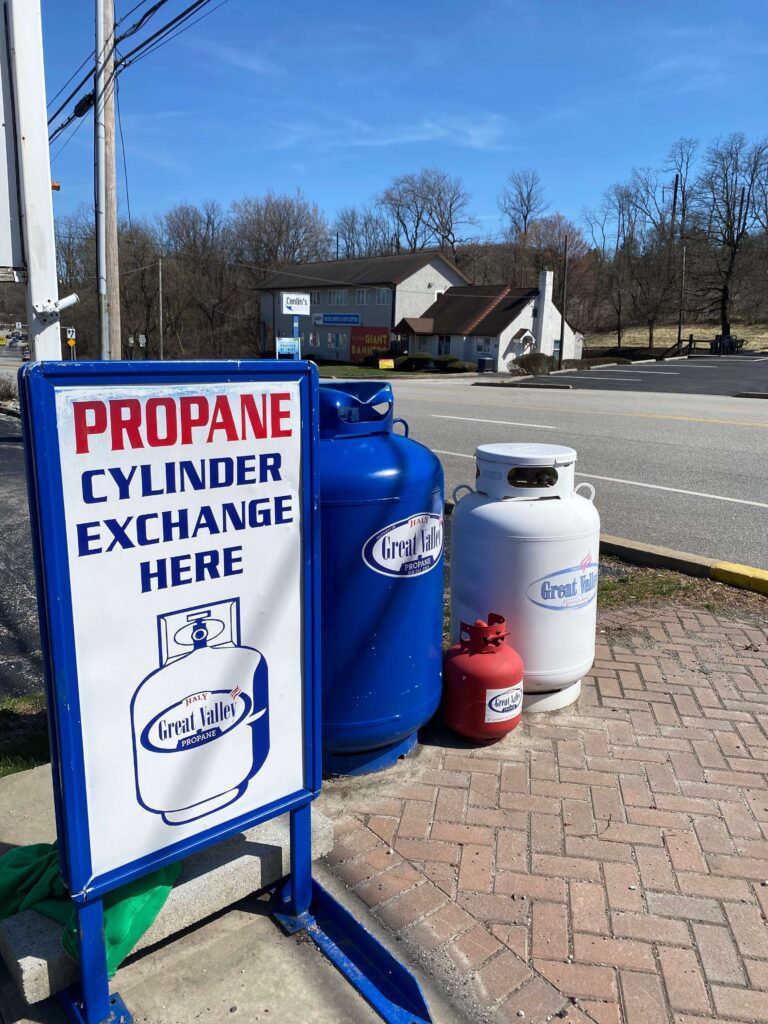 Tank Exchanges & Fill Stations
Are you exchanging your tanks at the local mini-mart? Instead, bring your own barbeque tank, grill bottle, or small tank to our fill station in Malvern, PA and have it filled for you! Not only can we fill your small propane tanks, we offer exchanges and purchases of new barbecue tanks!
In addition, Great Valley Propane can install fill stations for businesses, large fleets, campgrounds, golf courses, and more! If your property needs constant refills of smaller tanks, let us help! 
Did you know that there are more than 23 million vehicles running on propane! Propane is as versatile of a gas as they come and one way large fleets love to take advantage of its benefits is by running their vehicles off of it! Great Valley Propane can assist businesses and fleet owners by installing large propane tanks, dispensers, and the proper safety features needed to enable businesses to fill their vehicles right from their very own site. Propane autogas saves businesses and fleets tens of thousands of dollars every year through rebates, vehicle incentives, and gas savings.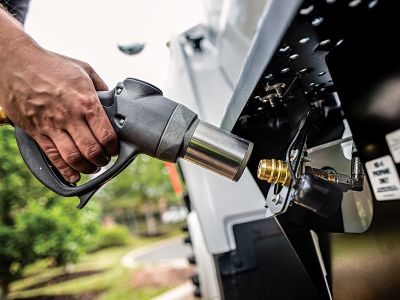 Choose GVP For Your Propane Needs!
We offer a wide range of services to fit just about every propane need. Whether your a homeowner, run a business, or need to manage a fleet, GVP make your life simple. Get started today and experience the GVP Advantage!