At Great Valley Propane's Malvern location, we do everything we can to ensure your comfort through our comprehensive propane services. So when you call Great Valley Propane, you get the fastest and most economical propane solution in Malvern. Also, Malvern is home to Great Valley's Propane's headquarters and 1st office location. Come visit us!
Propane delivery is the most critical part of any residential or commercial propane setup. We offer our customers reliable and affordable delivery on a will-call or automatic delivery basis. Whichever method suits your needs best, we will provide you with a fast, friendly, and familiar delivery service every time.
If Malvern, Pennsylvania, is home, Great Valley Propane is the company to count on for reliable residential propane gas services. We live and work here in Malvern and strive to provide our neighbors with the best services possible. Your comfort is our priority, so contact us today for all of your propane needs!
Does your commercial operation depend on propane to power its heating, appliances, or equipment? If so, then you need Great Valley's outstanding commercial propane services. From fill station installation to automatic tank refills, we serve a wide range of commercial establishments.
Restaurants

Farms

Schools

Hotels

Churches
Shutting down the job site due to inclement weather is the fastest way to miss deadlines and lose money. Our builder solutions are easy to install and move so that you can keep your guys on the job even on the coldest days of the year.
Our temporary heating services are affordable, easy to install, and a great way to heat any outdoor event or emergency situation. 
Tank Installation & Removal
Be it above or underground; our professional technicians have the expertise and know-how to safely and efficiently remove your old tank and install a new one while staying within the local guidelines and ordinances.
If you have ever run out of power before, you know firsthand how much of a nightmare it can be. For this purpose, we offer propane-powered whole-home generators, so you and your family are never without power – even in the worst weather.
Whether you've lost heat after a severe storm or you smell a potential propane leak, Great Valley Propane will be there for you. Our highly skilled technicians will provide emergency service to homeowners and business owners 24 hours a day, 365 days a year.
Fill Stations & Tank Exchanges
Why waste your precious time running around town to local mini-marts and hardware stores to exchange your propane tanks when you can just stop by our Malvern location? Our Malvern fill station is perfect for small tanks and grill bottles.
Great Valley Propane can provide large tanks for any-sized fleets: taxis, school buses, UPS trucks, forklifts, and other vehicles that run on propane. Not only do we provide the tanks, but we also offer the required training so that companies can fill up their own fleets. Contact us today for your fill station installation and refilling needs.
Malvern is a small borough in Chester County, Pennsylvania, located twenty-five miles west of Philadelphia. The 1.2 square mile community was initially settled in the 17th century by Welsh immigrants, who purchased land from William Penn. The origin of the name is unclear; however, some suspect it may have been for Malvern Hills in Great Britain or Malvern Hill in Virginia. For a small town, there are plenty of things for you and your family to enjoy. Check out the Wharton Esherick Museum for beautiful wooden sculptures, or take a step back in time and visit the Paoli Battlefield.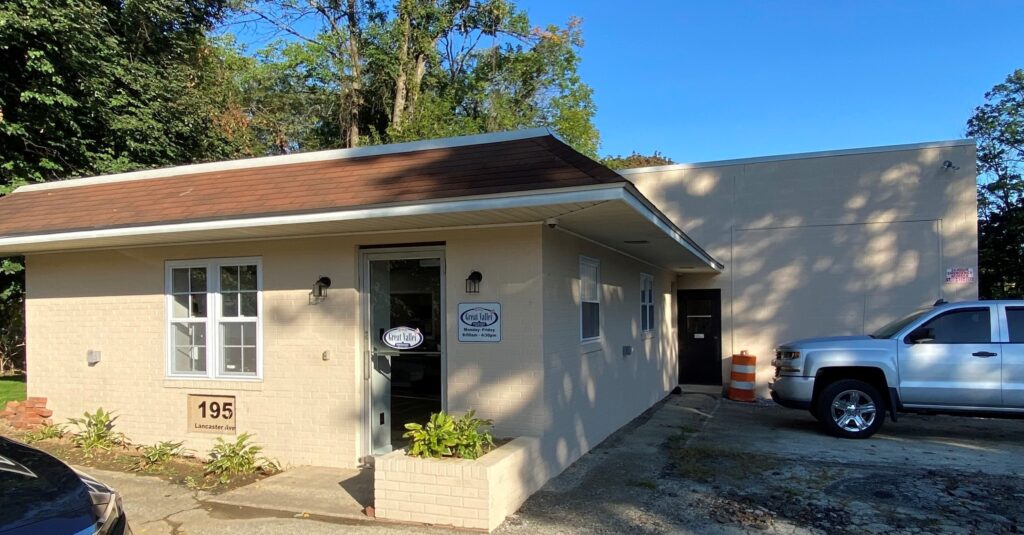 Great Valley Propane Malvern
Our main goal here at Great Valley Propane is to keep our neighbors homes and businesses operating and comfortable. We live and work here in Malvern and want the best for our neighbors. Contact us today for fast, friendly, and familiar propane services.