Carbon Offset Propane – FAQs
Will I have to make any changes to my existing propane system?
Not at all! No changes need to be made to your propane tank, lines, regulators, or appliances.
What is the difference between Carbon Offset Propane and regular Propane?
 There are no differences, all customers receive the same product for deliveries. Customers that purchase Carbon Offset Propane will be charged 0.10 cents per gallon more so that GVP can purchase the offset credits necessary to eliminate that customer's carbon emissions.
How do I know GVP is purchasing offset credits?
Every quarter Great Valley Propane will purchase Carbon Offset Credits and a receipt can be provided upon request showing those credits were retired on behalf of our customers.
How do I order Carbon Offset Propane?
Simply call in to the office and request your deliveries be made of Carbon Offset Propane
How do I know I am buying Carbon Offset Propane?
On the bottom of your delivery ticket there is a line item that will show you the ticket was logged for Carbon Offset Propane, and it will show you what you paid for that Carbon Offset Propane.
Carbon Offset Propane Delivery for Your Home
Managing a household can be challenging, and we want to help by minimizing your demands. 
Automatic Delivery 
Our automatic propane delivery is the cornerstone of our residential services. Our Constant Comfort Guarantee ensures that you never run out of propane throughout the heating season. We back up this assurance, the first of its kind in our sector, with a $50 credit.
Will-Call
For customers with smaller propane tanks or those who don't use much propane, we operate on a will-call basis. We strive to provide the most convenient and flexible delivery options that fit everyone's needs.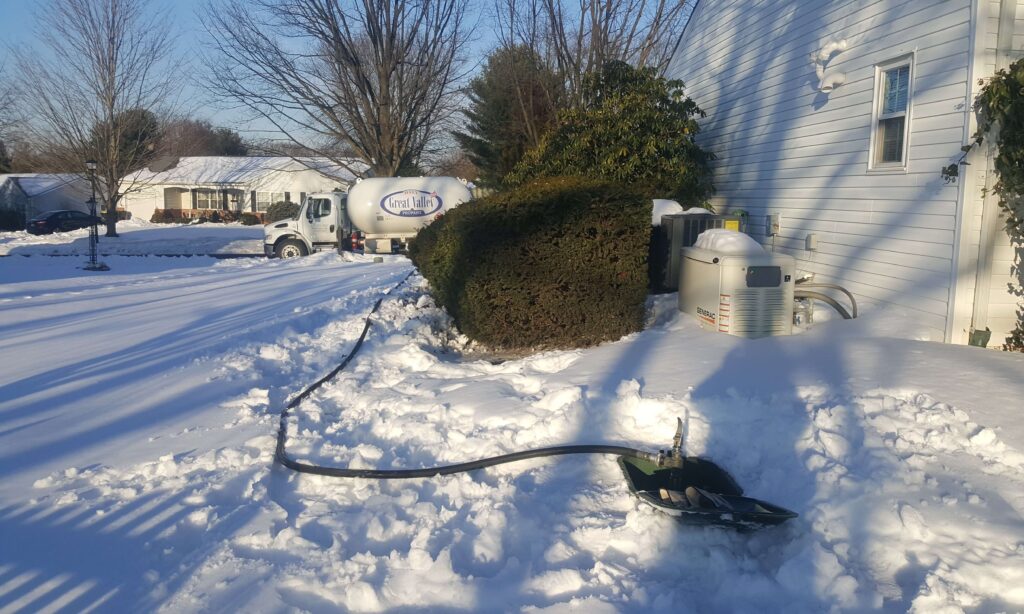 The majority of homeowners prefer automatic deliveries for several reasons, including:
On-time & efficient deliveries
Constant comfort guarantee
Elimination of emergency deliveries
Propane Tank Installation & Removal
We can assist you whether you currently use gas heating or want to add propane to your home. We may install additional tanks at your property, run connections for new appliances to connect to your existing propane tank or guide you through heating your complete home with propane.
As you upgrade your house, our certified experts and project managers will be there for you every step. Our team has the knowledge and experience to assist you and your family and is familiar with all local laws. In addition, we can take care of removing any propane tanks you may need as part of the operation.
Choose the company thousands of homeowners already rely on for residential propane heating solutions!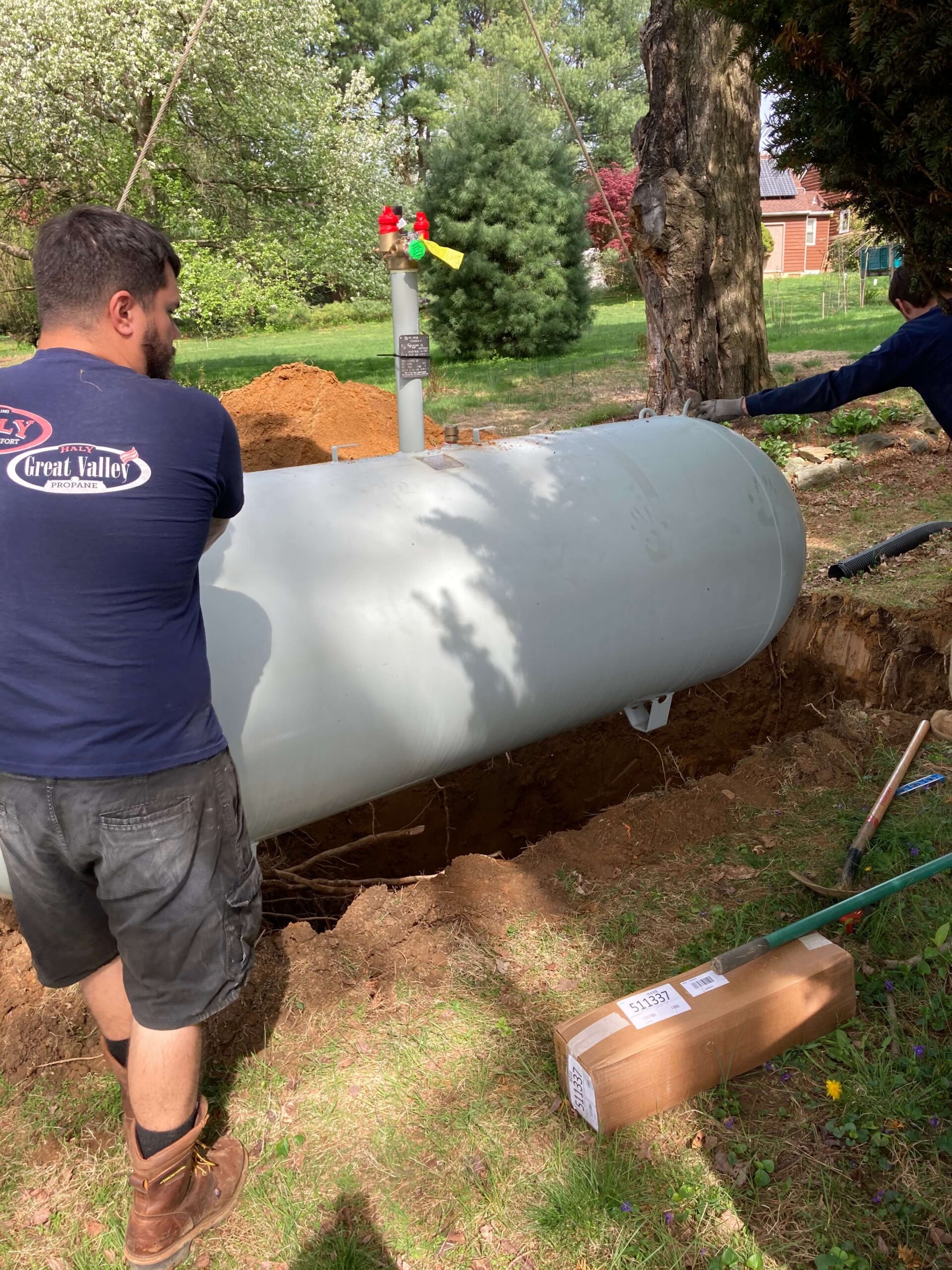 Get the GVP Advantage Today!
Thousands of homeowners rely on Great Valley Propane and even refer their friends to us! 
Give us a call today to get set up for all your residential propane needs.