With decades of heating and cooling experience, our employees have the required expertise to provide the best level of service to all our customers. Whether your new to propane or looking for an upgrade, put your trust in us and receive the best benefits from the friendliest propane delivery around and the most professional service technicians and drivers among any propane company. 
As a family-owned business, we live where you live, raise our kids here, and strive to have a positive impact on the environment. Our community is your community, and we understand the extreme satisfaction that comes with taking care of those you care about. Our core values of honesty, integrity, empathy, and trust are on display everyday for our customers' satisfaction.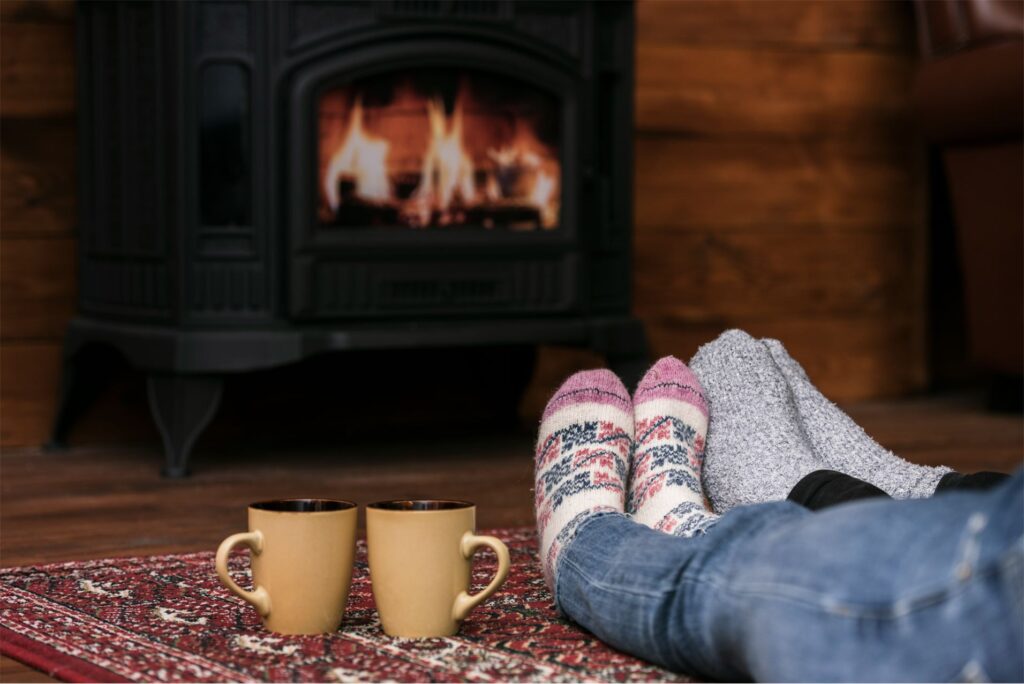 How Can a Home Utilize Propane?
If you're new to propane or just curious what else propane can do for your home, read on! Propane is a versatile fuel with a wide variety of applications.
Here are just some of the ways you can use propane in your home:
Whole-house heating
Auxiliary heating
Cooking appliances
Clothing dryers
Water heaters
Space heaters
Lighting
Propane Delivery for Your Home
Managing a household can be challenging, and we want to help by minimizing your demands. 
Automatic Delivery 
Our automatic propane delivery is the hallmark of our residential services. Customers benefit from our Constant Comfort Guarantee — our promise to ensure you never run out of propane during the heating season. This guarantee is the first of its kind in our industry, and we back it up with a $50 credit.
Will-Call
In addition to our hassle-free automatic delivery services, we also operate on a will-call basis for those customers who have small tanks, don't use very much propane throughout the year, or wish to be responsible for their tank levels.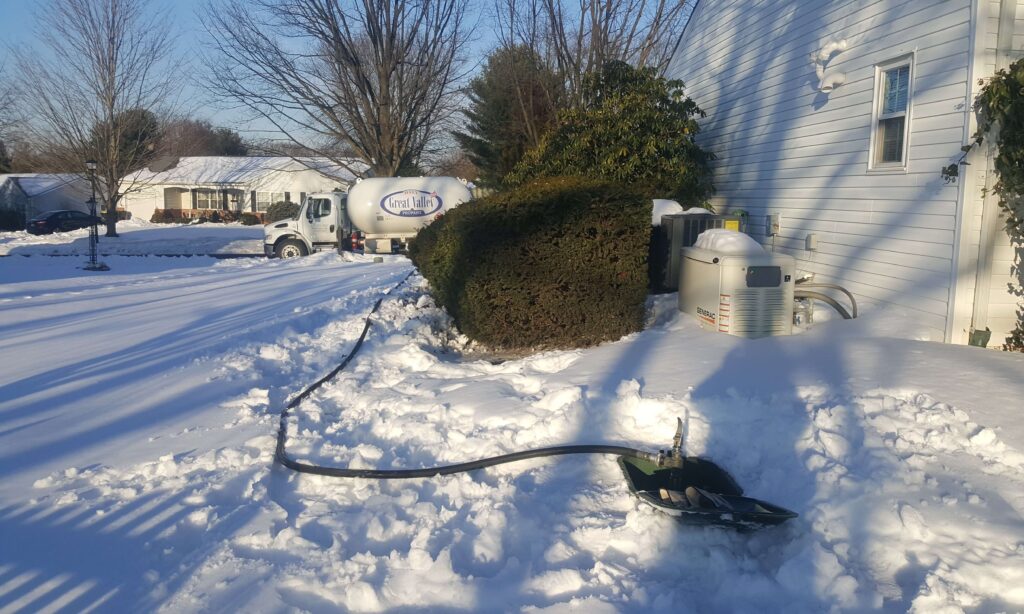 The majority of homeowners prefer automatic deliveries for several reasons, including:
On-time & efficient deliveries
Constant comfort guarantee
Elimination of emergency deliveries
Propane Tank Installation & Removal
Whether you have propane heating currently or are looking to add propane to your home, we can help! We can run lines for new appliances to your existing propane tank, set up additional tanks at your home, or walk you through converting your entire house to heat with propane.
Our licensed technicians and project managers will be with you every step of the way during the process of upgrading your home. Our team knows all of the local codes and has the expertise to help you and your family. Additionally, if you have a propane tank that needs to be removed, we can do that for you as a part of the process.

Choose the company thousands of homeowners already rely on for residential propane heating solutions!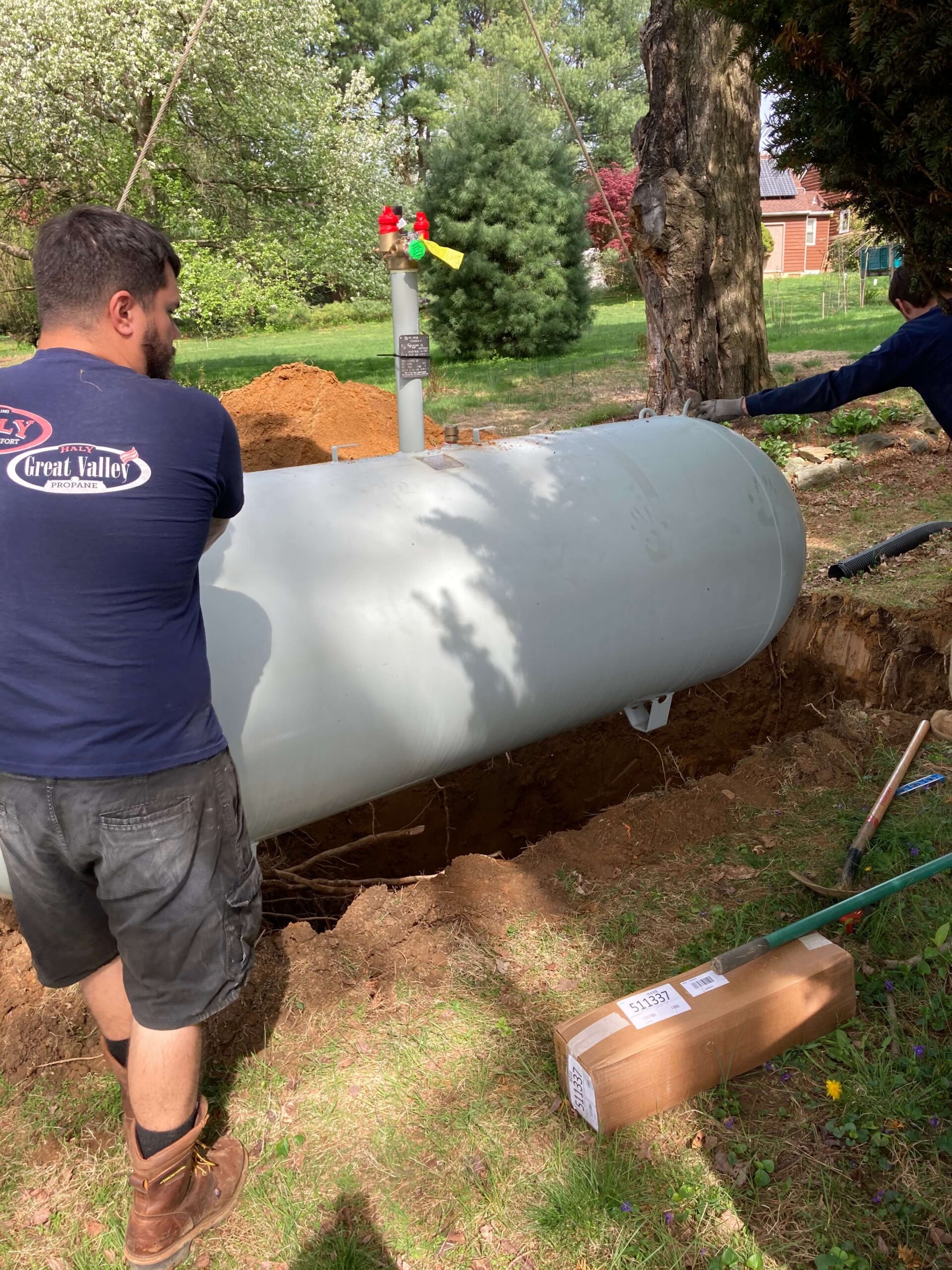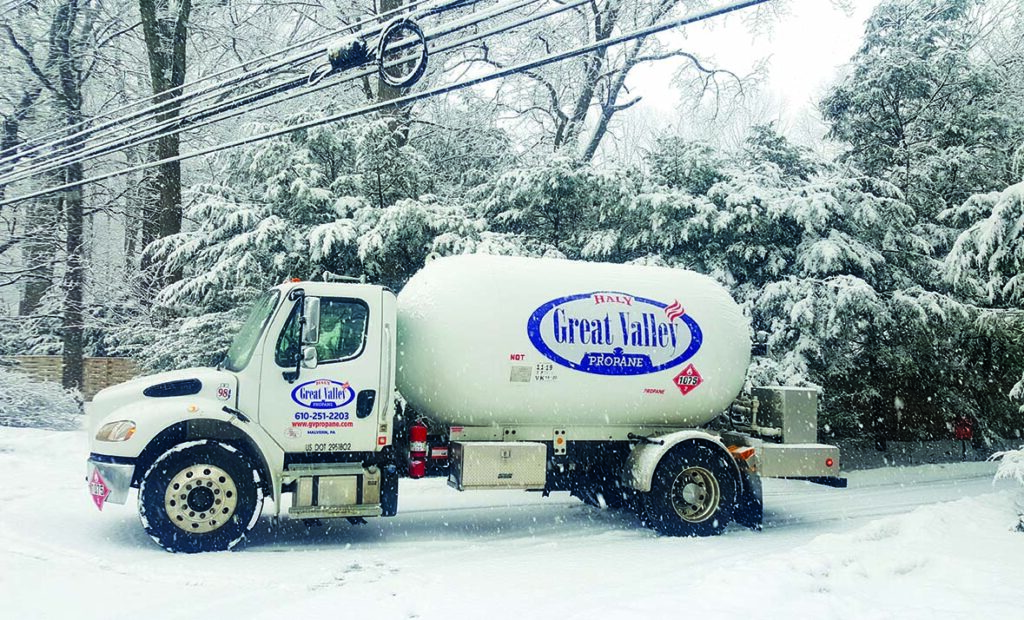 At Great Valley Propane, we are optimists. However, we also understand that Murphy's Law is always a risk. That means if you run out of heat, it will most likely happen on the coldest day of winter! But no need to worry. We are always there for you when you need us. Call our emergency line, and we will have you up and running quickly. Additionally, if you need safety tips or suspect anything wrong with your tank or connected parts, our experienced staff will be out in no time to solve the problem! 
Get the GVP Advantage Today!
Thousands of homeowners rely on Great Valley Propane and even refer their friends to us! 
Give us a call today to get set up for all your residential propane needs.